After a long wait, Apple's 2020 Worldwide Developer Conference has been announced for June this year. Unlike all previous events, due to the recent COVID-19 outbreak, it is to be hosted online only.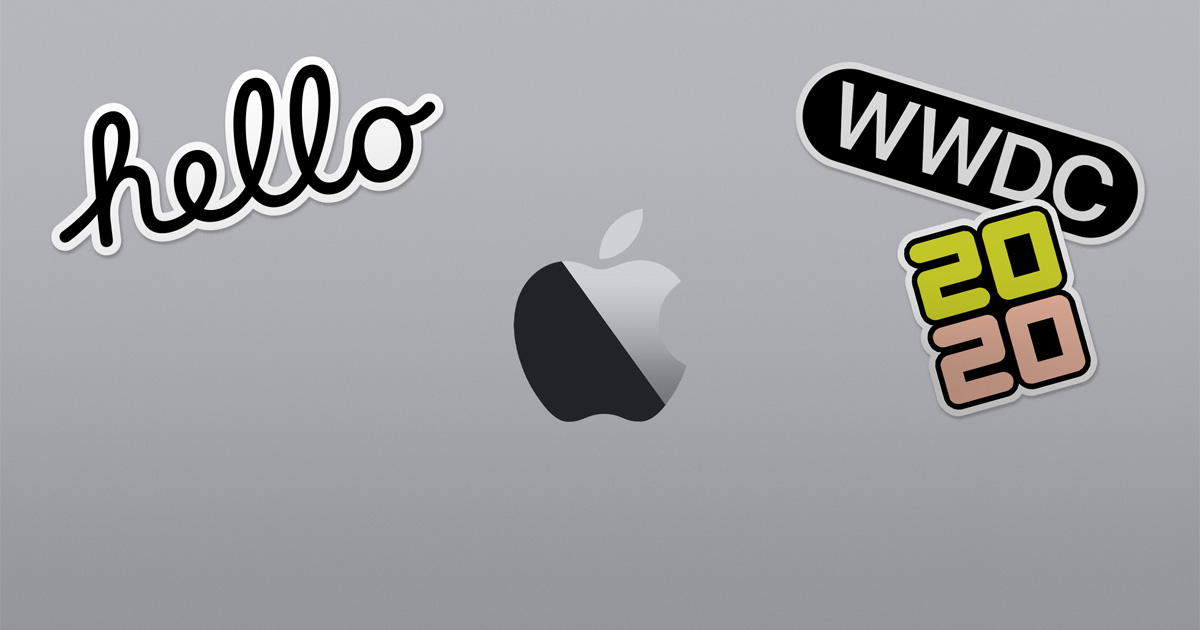 Going by Apple's announcement image, it shows three points that may be discussed in the upcoming event.
The "hello" on the top right could reference to the Apple Pencil and the 2018 9.7″ iPad, meaning you could expect a either an update to the Apple Pencil, or it could be a new iPad or iPad Pro.
The "2020" sticker on the right of the screen references to the "Numerals Duo" face on the Apple Watch, meaning that their could be new faces in the upcoming WatchOS 7, or it could even mean a new Apple Watch Series 6.
The Macbook that is holding all these stickers is most likely the rumoured 2020 Macbook Air that has been long awaited.
Obviously, this is just speculation and it may not relate at all, although Apple has put in small information into their previous WWDC's cover images.